Join us after the Opening Banquet for a rousing live version of Who Knows One?!
Each game of Who Knows One? is an opportunity to reconnect with people we care about, make new friends and connections, and reinforce the notion that we are part of something larger than ourselves. It's truly a soul-nourishing experience for all.
Guess what? You don't have to be a NASCAR fan to have a blast at the NASCAR Hall of Fame!
Challenge your friends to a race in the simulator, join a pit crew competition, broadcast a race, learn about the history of racing, and so much more. We will have the entire place to ourselves so join us for yummy treats and fun with friends.
NATA Night Out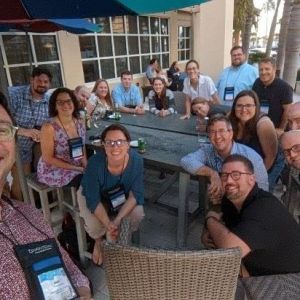 Downtown Charlotte has an abundance of fantastic local cuisine for you enjoy with new acquaintances and old friends.
You'll want to sign up to join a group or create one of your own. Then hit the town to eat, drink, laugh, and learn. Everything is within walking distance of the hotel for easy access to an enjoyable evening out.
This year's closing banquet will be a unique experience worth waiting for!
After honoring our annual award winners in grand theater style, and before saying a final farewell to friends, you'll enjoy dinner and drinks while exploring this innovative, hands-on museum that encourages scientific exploration and creativity.