The National Association for Temple Administration (NATA) is the professional organization for those who serve synagogues as executives, administrators, or managers. Founded in 1941 and affiliated with the Union for Reform Judaism (URJ), NATA has more than 500 members representing synagogues in the United States, Canada, Australia, and South Africa. Our continued purpose is to provide professional support and development while staying true to our Judaic principles of ethics and integrity. It is through this work that we ensure that synagogues, the cornerstone of our Jewish community, are led by dedicated individuals who are able to provide their congregations with strong, foundational, administrative leadership.
NATA prepares and inspires synagogue management professionals to serve and lead congregations with excellence by:
Enriching members' professional and personal development
Serving as the voice of synagogue management
Advancing and promoting the profession
To fully support its members, NATA offers:
Regular webinars and annual conferences featuring the latest information on management techniques concerning facilities, finance, fundraising, human resources, membership, office systems personnel, public relations, and security.

 

A social networking tool to openly connect and engage with other NATA members.

 

Bi-annual resident seminars which provide in-depth courses on topics related to all areas of synagogue administration, Judaic studies, and Hebrew instruction.

 
NATA programs offer participants valuable opportunities for networking, fellowship, and professional growth.
Irving I. Katz, FTA of Temple Beth EI in Detroit, and 16 Temple secretaries form National Association of Temple Secretaries (NATS) to provide fellowship and mutual support in their efforts to improve synagogue management.
April 30, 1941. Union of American Hebrew Congregations (UAHC) adopts resolution in formal recognition of NATS.
NATS offers field service to congregations without professionals.
Publication Committee established for preparation of manuals on matters pertaining to synagogue management. Irving I. Katz, founder of NATS and first president.
Eastern Regional Convention held in New York. Decision is made to hold annual conferences.
S.D. Schwartz elected to newly created position of Chairman of the NATS Executive Board.
Two of eight Congregational Surveys published with UAHC by Max Feder, FTA.
Survey 1: Congregation Budgets and Membership Income.

Survey 2: Religious Services and Ceremonies.
Survey 3 is published: Congregation Boards and Committees.
Survey 4 is published: Temple Facilities and Their Uses.
UAHC Biennial Convention held in Miami Beach, FL. NATS, now 100 members strong, adopts a new name- National Association of Temple Administrators (NATA).
NATA offers 10- week course on synagogue administration at HUC-JIR building in New York.
Survey 5 is published: Cemetery Operation and Procedures.
Certification program for Fellow in Temple Administration (FTA) approved at NATA Annual Convention. Under the administration of a board composed of members from NATA, UAHC and CCAR, the certificate program requires a rigorous course of study, an examination and preparation of an original thesis.
Under direction of NATA President Nathan Emanuel, members adopted "General Principles for Professional Service and Standing."
Survey 6 is published: Temple Finances and Membership Incomes.
Publication of Successful Synagogue Administration (NATA with UAHC).
First issue of the NATA Journal published.
First FTA exams are offered - 14 candidates take and pass the exam.   
Survey 7 published:  The Temple Program and the Temple Facilities.
Albany, New York. NATA's 25th Anniversary is celebrated at the annual convention.
Survey 8 published: The Senior Citizens Programs in Our Temples.
Jerusalem, Israel. First International Conference of Jewish Communal Service in recognizing the role of Synagogue Administrator.
2000 copies of the Temple Management Manual, edited by Julian Feldman, FTA, Henry Fruhauf, FTA and Myron E. Schoen, FTA, published by UAHC Press as a reference guide for Reform Congregations.
NATA begins providing professional placement service for Temple Administrators and maintaining its own resource bank.
First supplement of the Temple Management Manual is printed-200 pages edited by Julian Feldman, FTA.
1991 - NATA's Golden Anniversary
50th Anniversary of NATA with 350 members. At the UAHC Biennial in Baltimore, NATA leads workshops in synagogue administration.  
In this golden year, HUC- JIR begins offering a Masters of Arts in Jewish Communal Service with a specialization in synagogue management. NATA provides scholarship funds, internships, and instructors for the program.
NATA, with more than 400 members, remains committed to improving the management of Reform synagogues and to support professional administrators through workshops, annual conventions, publications, consultations, certification programs and the NATA website.
Scholarships are granted to NATA members in good standing for NATA conventions and educational opportunities.
Board term limits are established.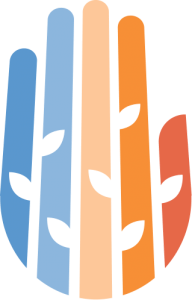 NATA's relationship with the North American Association of Synagogue Executives (NAASE) is enhanced with an opt-in courtesy option for accessing resources, made available by both organizations for the other.
Leadership development program enhanced for new board members.
NATA Emergency Fund is established.
Eligibility criteria for becoming a Regular member of NATA is revised.
NATA Investment policy is adopted.
NATA gets a new look with updated logo and branding.

The Board affirms the work of the NAASE/NATA Joint Taskforce for ongoing collaboration between the two organizations.
NATA is invited by the URJ to join "The Tent" to share resources as a means to enhance our work and to support Reform Judaism and NATA's relationship with the URJ.
NATA passes a resolution to review policies affecting salary continuation when employees leave due to downsizing, reorganization or other reasons unrelated to cause.
NATA commits to expanding the reach of association benefits to all URJ affiliated congregations with a renewed focus on eliminating barriers to membership due to an organization's limited financial resources.
NATA votes to provide financial support to the URJ Dues Policy Review Task Force on their work with Grant Thornton for an immediate statistical study that will assist in the current evaluation of the MUM system.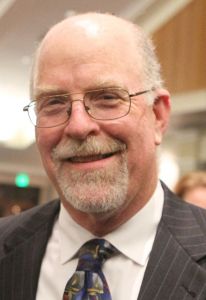 The first NATA Executive Director, Michael Liepman, is hired.
NATA Code of Ethics is established.
NATA celebrates its 75th anniversary in Boston, MA in a joint conference with NAASE.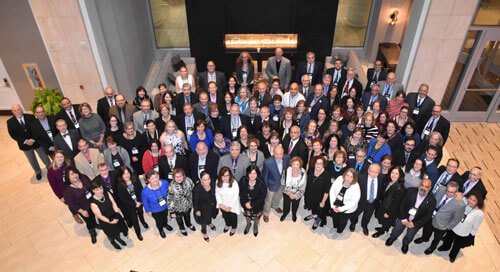 NATA formal Operating Procedures are established by the Board of Directors.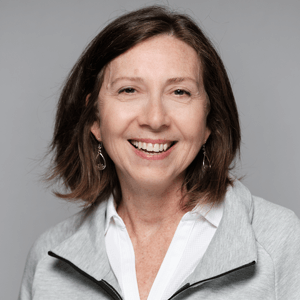 NATA Executive Director, Michael Liepman, retires. Paula Markovitz is hired as NATA's second Executive Director.
Membership eligibility criteria reviewed and updated for all levels of membership.
Special Task Force is established to:
Assess NATA's professional development program.

Determine what if any changes are needed.

Create an infrastructure for implementing change and sustaining a dynamic model of professional development programming to meet the needs of NATA members now and into the distant future.